Diksha
Diksha
Brazil / Piracaia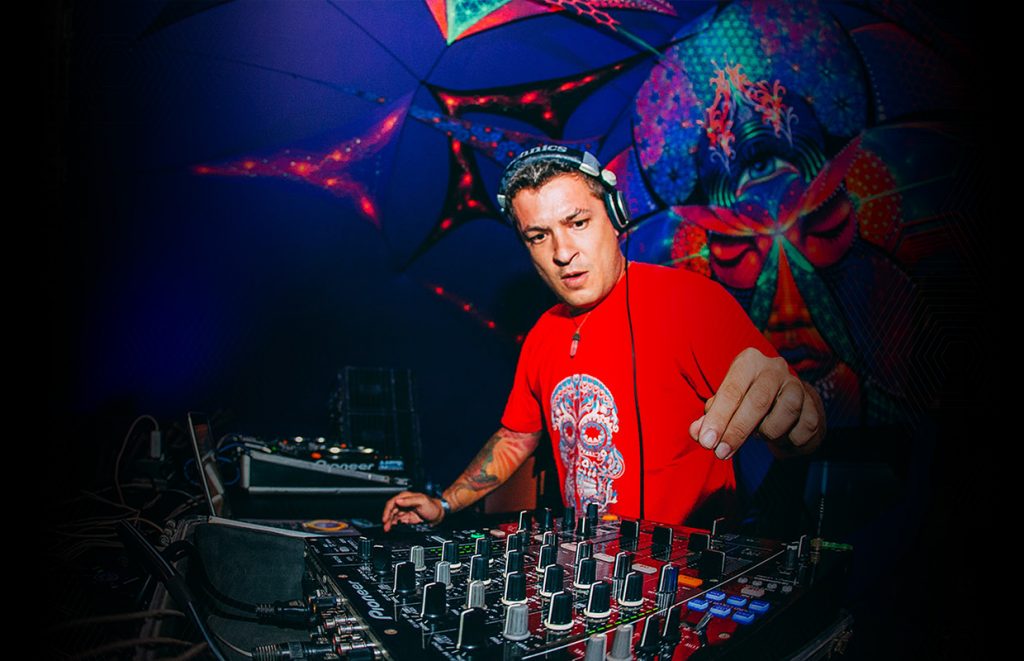 Biography
Diksha is the project of David Fernandes Caramello, from Piracaia in Sao Paulo state, Brazil. After working in the city for many years he now lives close to nature and is writing music in his wooden-house jungle studio on top of a mountain. He has been producing for over eight years, and released music for labels such as Grasshopper, Catalyst Records, Maharetta, Ovnimoon, Galactic Groove, among others.
With his side project Synkronic, he releases on the Italy based label Looney Moon. Diksha so far performed in countries such as South Africa (Earthdance), Mozambique, Germany (Wonderland Festival), France, Greece, Chile (Monte Mapu), and various festivals like Universo Paralello, Respect, Soulvision, Samsara Festival in his home country Brazil. His life is reflected in his music, and lots of his inspiration comes from shamanism and indigenous spirituality. Pure Brazilian Psychedelia would be the best description for his sounds, which sometimes contains folkloristic elements that add a special unique flavor to his music. David studied guitar in a musical conservatory for over eight years, been a DJ over 10 years.
DIKSHA is the awakening of consciousness to a state of unity. It is a transformative energy that allows understanding and deepening of yourself, with others and with life. It is able to activate brain areas that promote the change of feelings and emotions, and amplify the perception.
DIKSHA LIVE came to bring a new meanings to psychedelic music and transmit sound frequencies through the AWAKENING, and UNDERSTANDING the CONNECTION to the paths of knowledge and evolution.
Gallery