Helber Gun
Helber Gun
Mexico /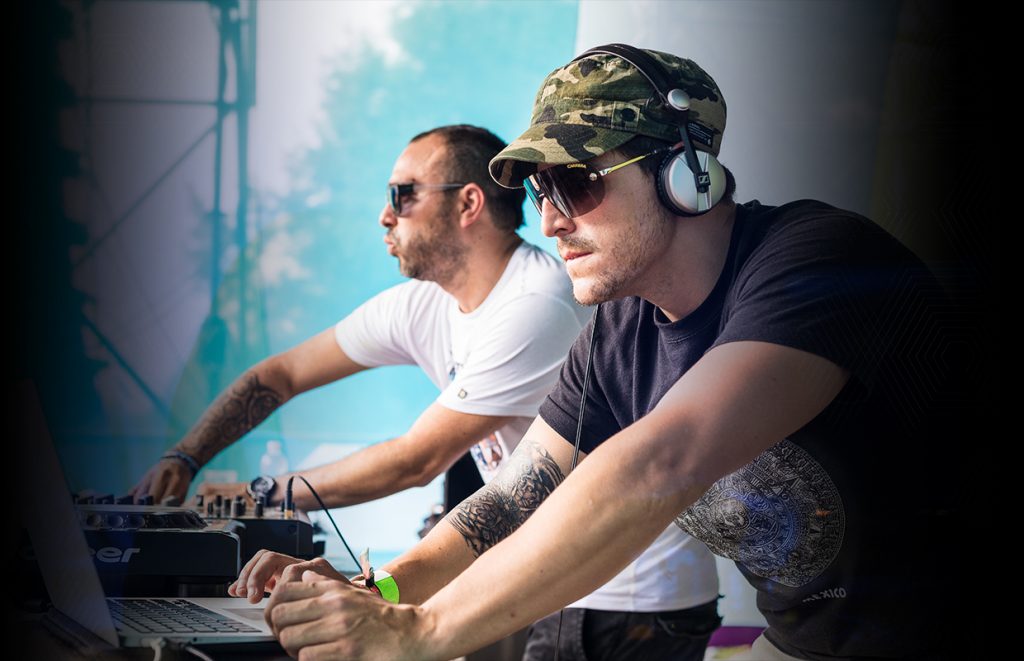 Biography
Jesse Cabrera & Ramon Macias make up the Mexican psytrance duo act 'Helber Gun'.
The two amigos had been DJ'ing around the local scene for some time, until an unforgettable festival experience lead the way for the two to join forces. The first incarnation of the project saw a progressive take on music which had many successful releases and collaborations with some of the most respected global psychedelic trance producers.
Recently the project has taken a new and exciting direction, focusing on a faster BPM range with a more solid and psychedelic sound whilst retaining its connection to their audience.
With each passing day the ideas are becoming more complex and intelligent, the Helber Gun has been reloaded and its scope is pointed at delivering massive auditory impact!
With several upcoming releases and a polished live show to keep the party goer's feet planted to the dance floor.
Videos
Gallery