Mutaliens
Mutaliens
UK / Liverpool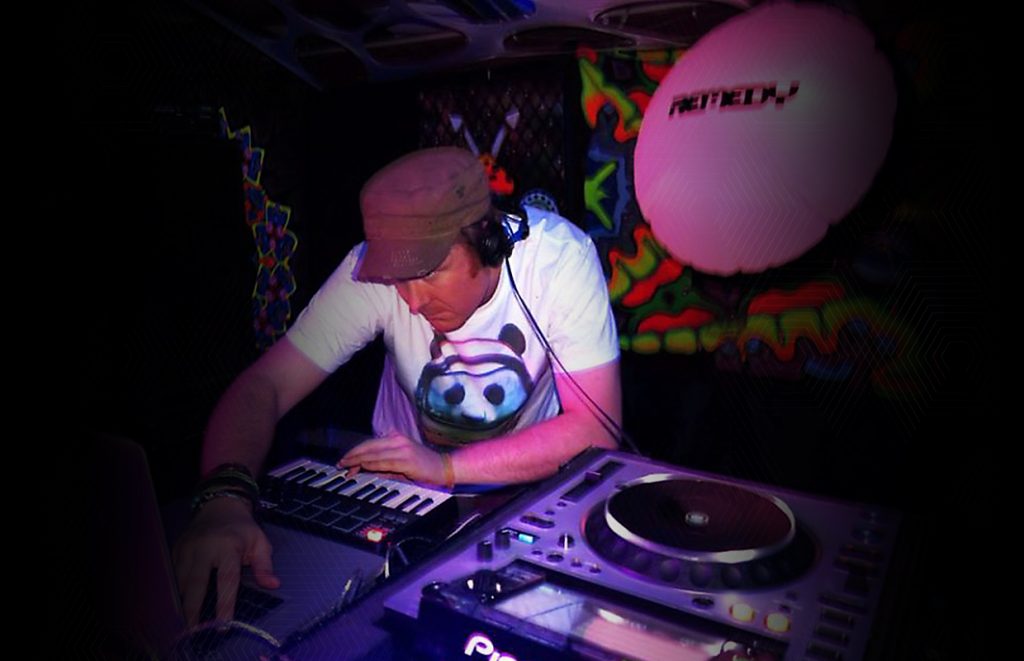 Biography
Mutaliens are Matt Mutalien aka Contineum and Zaythen Mutalien aka Dj Zarvox, both UK based producers who have embarked on the journey of making a psychedelic adventure in the swamped drenched mystical dream written in the future past.
Matts musical journey started when he was 9 when he was given acoustic guitar lessons, but these didn't last too long and at the tender innocent age of 13 that all fell away when his parents bought him his first ever set of decks. Matt has seen many different genres from Drum n Bass and hiphop to dub step, tech funk, breaks and now firmly set in psychedelic trance. Having previously helped running a uk and london based party called Atom matt moved into more musical territory with first the Mutation of Mutagen Records then quickly followed Contineum his more hybrid future cross uk style of full on psytrance. Now he is embarking on new musical journey with a more psychedelic style of music with Mutaliens.
Zaythens musical tripsy tipsy walk towards musical adventures started out as a drum and bass DJ on the Brighton Scene back in the late 90's
He has always had a love for music and is very passionate about people and the musical arts, he loves to make the dance floor thump and did it style with many different genres including Rock, Metal, Jazz, Classical, and all types of dance music from Acid house, Happy hardcore, Jungle, Drum and bass and techno.He re entered the party scene in the early 00's when he discovered Industrial he loved the experimental and harsh edges of this sound and spent some time exploring this and even managed to get a few gigs here and there but the real change happened when he was invited to his first psytrance party back in 2006 called Wonkey Disco he loved the dynamic sound and from that day forth was devoted to the psy scene.
He got his first big break on the psy scene back in 2009 when he got the chance to play on the Kaplic solar stage at Waveform festival and after this he slowly started to get more and more work and is now a well established London Psytrance DJ who has played at some of London's biggest parties including Shattered Barriers, Freakyhertz, Quantum mind, Cohesion, Boogie Woogie, Hackona mattata and many more and he recently played at symmetry festival. Zarvox style encompasses a mixture of full on and more psychedelic acidic style.
Influences range from the more deep progressive dark artists such as Sensient, Hypogeo, Merkaba, Hellquist, Psrialife, tetrameth, and moving into the more psychedelic styles of such artists as Dirty Saffi, Chris Rich, Module Virus, Fagens Reject, Reality Grid, Southwild, EVP, Whiptounge, Axail Tilt, Assioma, to name a few.
New Music coming soon, being cooked in the Mutaliens Cave based in the deepest reaches of the planet to hide from the masses.
Gallery