Nibana
Nibana
France / Paris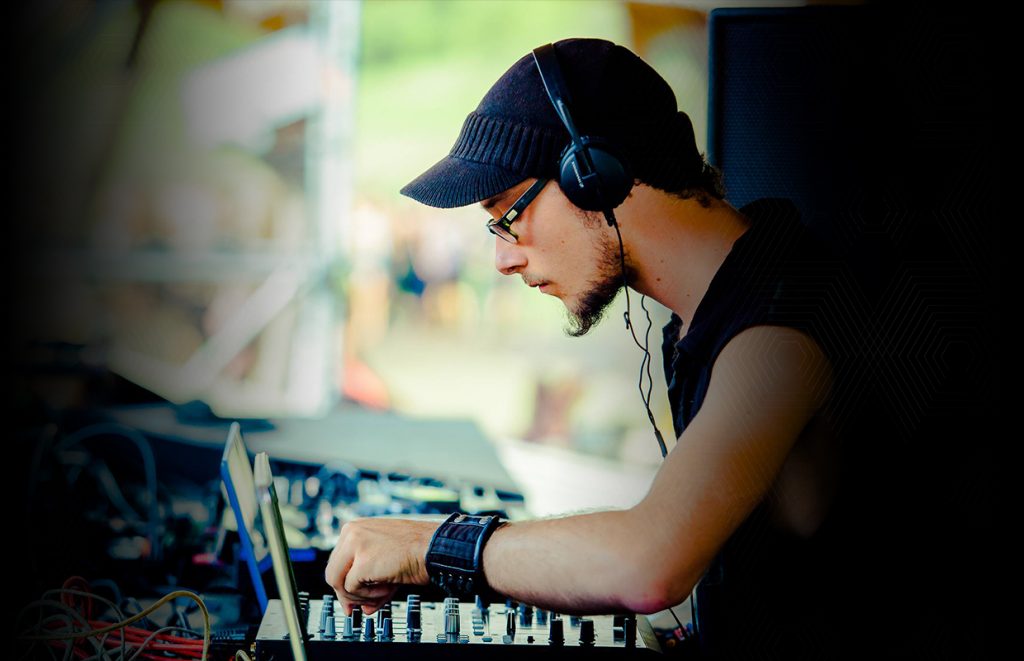 Biography
Nibana is the psychedelic music project of Kevin B, a French producer born and raised in France.
Greatly influenced by Pink Floyd, Tool, Aphex Twin and many more, from the age of 10 years Kevin started self-taught production by practicing all the instruments he could find and create all kind of music styles without limitations.
From the creation of a metal band to his electronic project in 2012, many influences can be found in Nibana's Live-Acts. From his Chillout side (Psybient / Downtempo) : deep and melodic, his PsyBass side : stomping and glitched, to his total opposite Psytrance project with industrial fxs surounded by dark atmospheres and melodies.
He already had the opportunity to play on international parties & festivals and had worked with multiple respected and renowned artists of the psychedelic scene.
At the creation of his project in 2012, Nibana joined the french music association (and futur label) ADN and started to perform nationaly as well as organizing parties and festivals.
In 2014 he released his first Downtempo album called "Ask The Universe" on Maia Brasil Records. Without any expectations, this one had about 15 000 downloads in less than 3 months and raised him at the top 3 of best upcoming artist on Psybient.org, also top 1 chill album on reddit /psybient/ & top monthly charts of Ektoplazm as well as half a million plays on Youtube, and started touring internationally.
In 2015, Nibana signed his Psytrance side on OVNI Records and released in April 2016 his brand new album "TALES OF THE UNCANNY" including two collaborations with Ajja and Mark Day. TOTU was praised as one of the most unexpected and best Darkpsy releases of the year.
A year after, he raised a kickstarter by himself and self-released a 2 hours long double album including two collaborations with Eurythmy and Seamoon as well as two remixes of Tribone, Digicult & U-Recken, and a ground-breaking artwork by Eloh Project (Psilocybian, Suduaya) hitting once more the top charts of Ektoplazm with about 20.000 downloads, featured in magazines, on radios and marking the creation of its new PsyBass live.
Between all those releases, he participated to multiple compilations and collaborations on renowned labels such as Damaru Records, Otodayo Records, Omnitropic, Ovni Records, BMSS Records, Gravitas Music, Badgers Records & Voodoo Hoodoo Records.
Milestone mainstage performances : Ometeotl Festival 2017 (Mexico), Shankra Festival 2016 (Switzerland), All Stars Festival 2015 (Canada) as well as Ozora Festival 2014 (Hungary) under the name "Progmatic".
Gallery